A lot of fish taco recipes involve deep frying the fish in batter. In our version we just toss the fish in smoked paprika and pan fry it, making these tacos lighter, quicker and low FODMAP! We also use corn tortillas instead of wheat, always check the ingredients on the packaging to make sure your tortillas are 100% corn. We use fennel in this recipe, the amount called for should be tolerated well by most people. Fennel does contain FOS and mannitol however so feel free to swap it out for some shredded little gem lettuce to reduce the FODMAP content further.
Fish tacos with lime & coriander mayo
Recipe
Servings: 2
Preparation Time: 10 minutes
Cooking Time: 5 minutes
Difficulty: Easy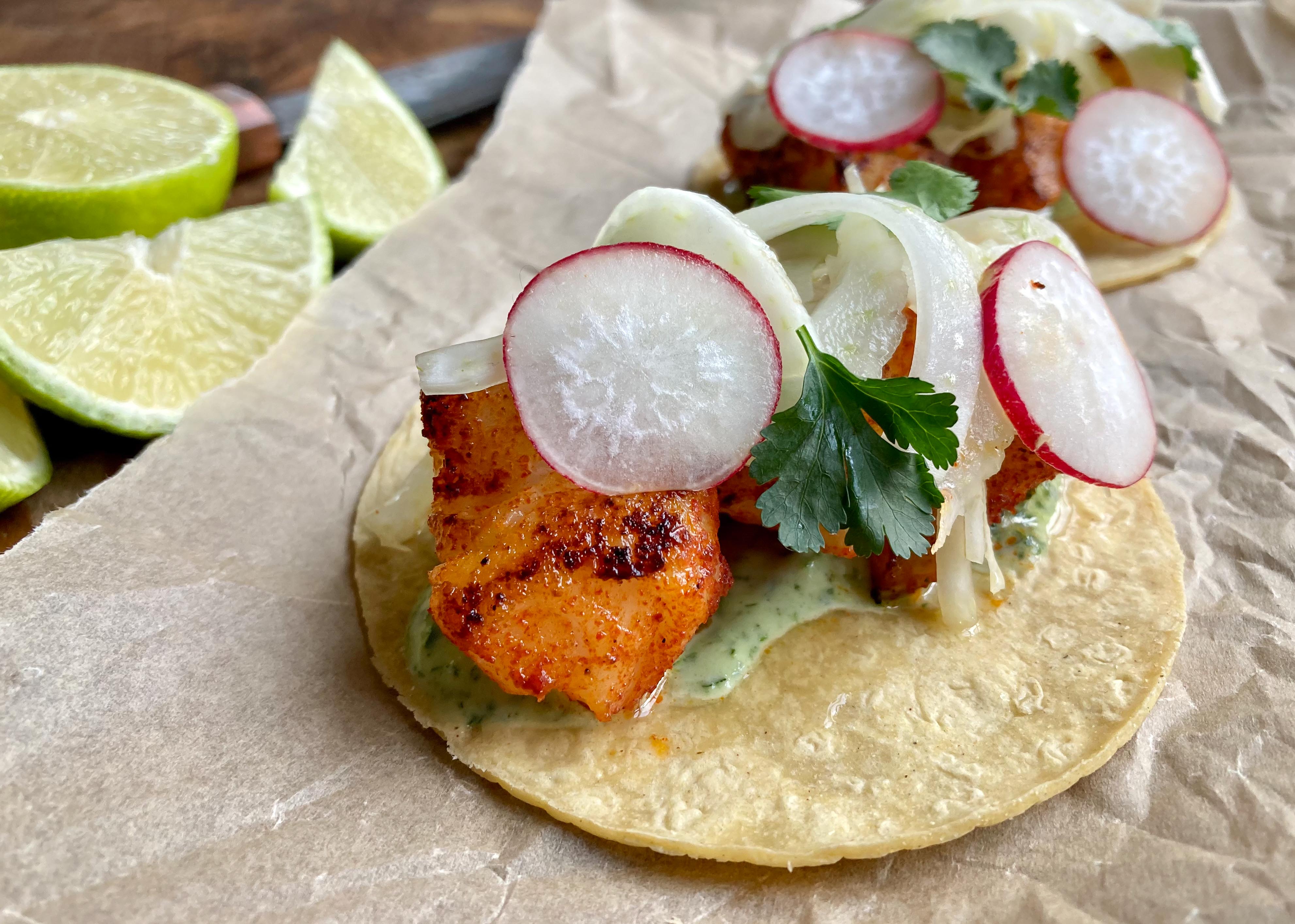 Ingredients
4 small corn tortillas
300 g firm white fish (e.g. cod, hake, monkfish); skinned and cut into 2-3 cm chunks
2 teaspoons smoked paprika
½ fennel bulb, thinly sliced
2 teaspoons vegetable oil plus extra for frying
2 teaspoons lime juice
2 radishes, thinly sliced
Coriander leaves, to garnish
Lime wedges, to serve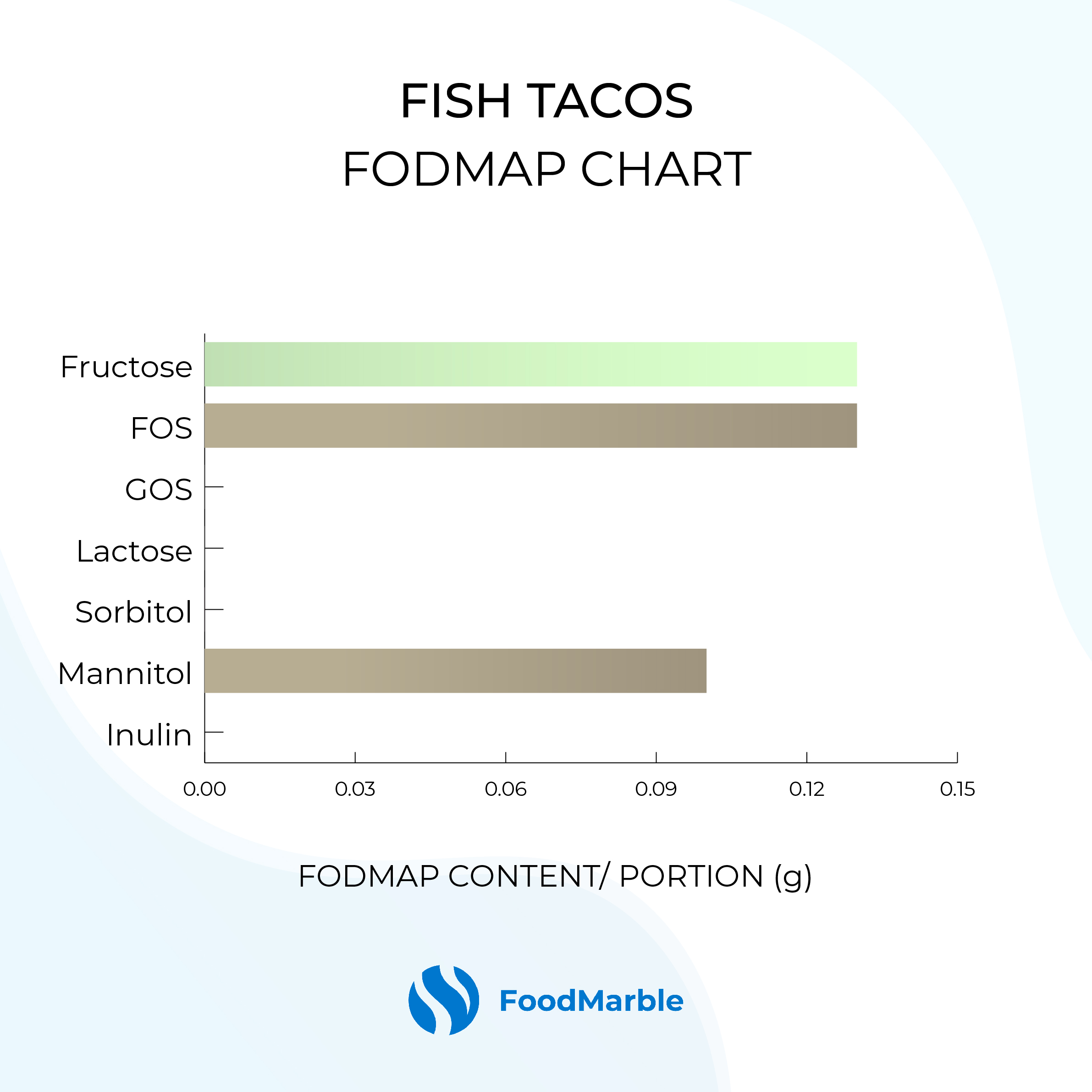 Method
Toss the fish in the smoked paprika and a good pinch of salt.
Mix the thinly sliced fennel, vegetable oil, lime juice and a pinch of salt.
For the lime mayo mix the mayo, lime juice, zest and coriander.
Heat a frying pan over a medium high heat.
Warm the tortillas for 20-30 seconds on each side in the hot pan. Wrap them in a clean tea towel to keep warm.
Add a dash of vegetable oil and fry the fish for 2-3 minutes on each side until cooked through.
To assemble the tacos spread some of the mayo on each tortilla. Add the fish and top with some fennel, radish slices and coriander leaves. Serve with lime wedges on the side.
FoodMarble AIRE is the world's first personal hydrogen breath tester. It is a pocket-sized breath analysis device. It helps people with chronic digestive issues determine the foods that work best with their digestive system.
Read user reviews of FoodMarble AIRE on Trustpilot 
To learn more about FoodMarble, visit foodmarble.com or follow us on our social media channels