There's no better way to round of a barbecue than these American campfire classics. S'Mores are simply toasted gooey marshmallows and melted chocolate sandwiched between crunchy biscuits – and yes, they taste as good as they sound.
Low FODMAP S'Mores
Recipe
Serves: 4
Prep time: 5 minutes
Cook time: 5 minutes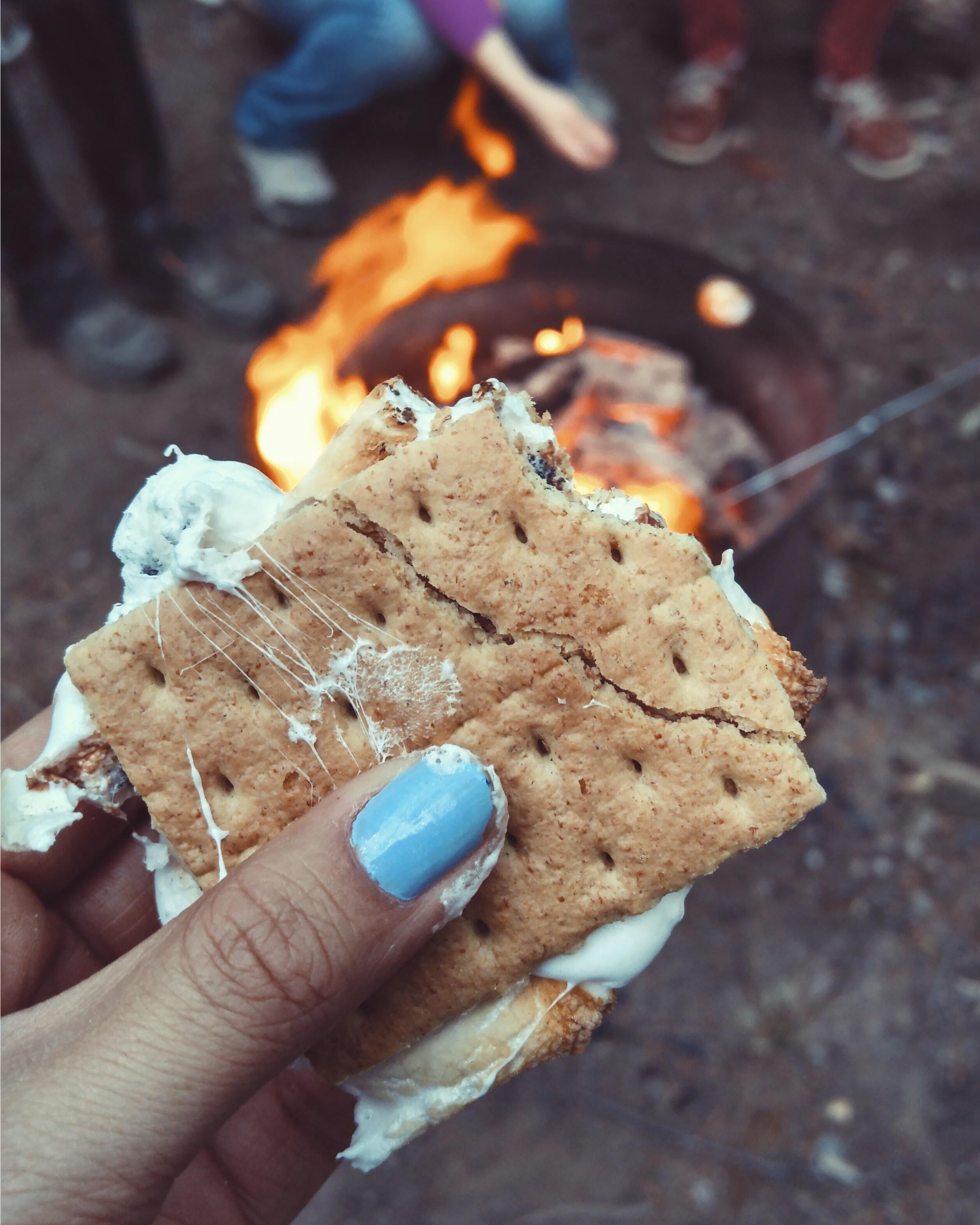 Ingredients
8 gluten-free Graham crackers (Note: Graham crackers are a type of sweet whole wheat cracker, you can use any gluten-free biscuit that you like)
8 squares of dark chocolate (approximately 12.5 g each)
8 standard-sized marshmallows
*includes traces of FOS and GOS
Method
Put a marshmallow on a skewer and toast over your barbecue until browned all over and soft (Note: you can make these even if you're not barbecuing by toasting your marshmallows under a hot grill/broiler).
Sandwich the toasted marshmallow with a square of chocolate between two crackers and slide off the skewer.
Leave for about 30 seconds so that the chocolate begins to melt.
Eat, repeat and enjoy!
FoodMarble AIRE is the world's first personal hydrogen breath tester. It is a pocket-sized breath analysis device. It helps people with chronic digestive issues determine the foods that work best with their digestive system.
Read user reviews of FoodMarble AIRE on Trustpilot 
To learn more about FoodMarble, visit foodmarble.com or follow us on our social media channels