These baked eggs look impressive, but are super easy to make. This is a great recipe to have on-hand when you want a filling breakfast or brunch and as you may have read before, I'm a big fan of kale.
Baked Eggs Recipe
Difficulty: Easy
Prep/Cooking time: 20 minutes
Serves: 2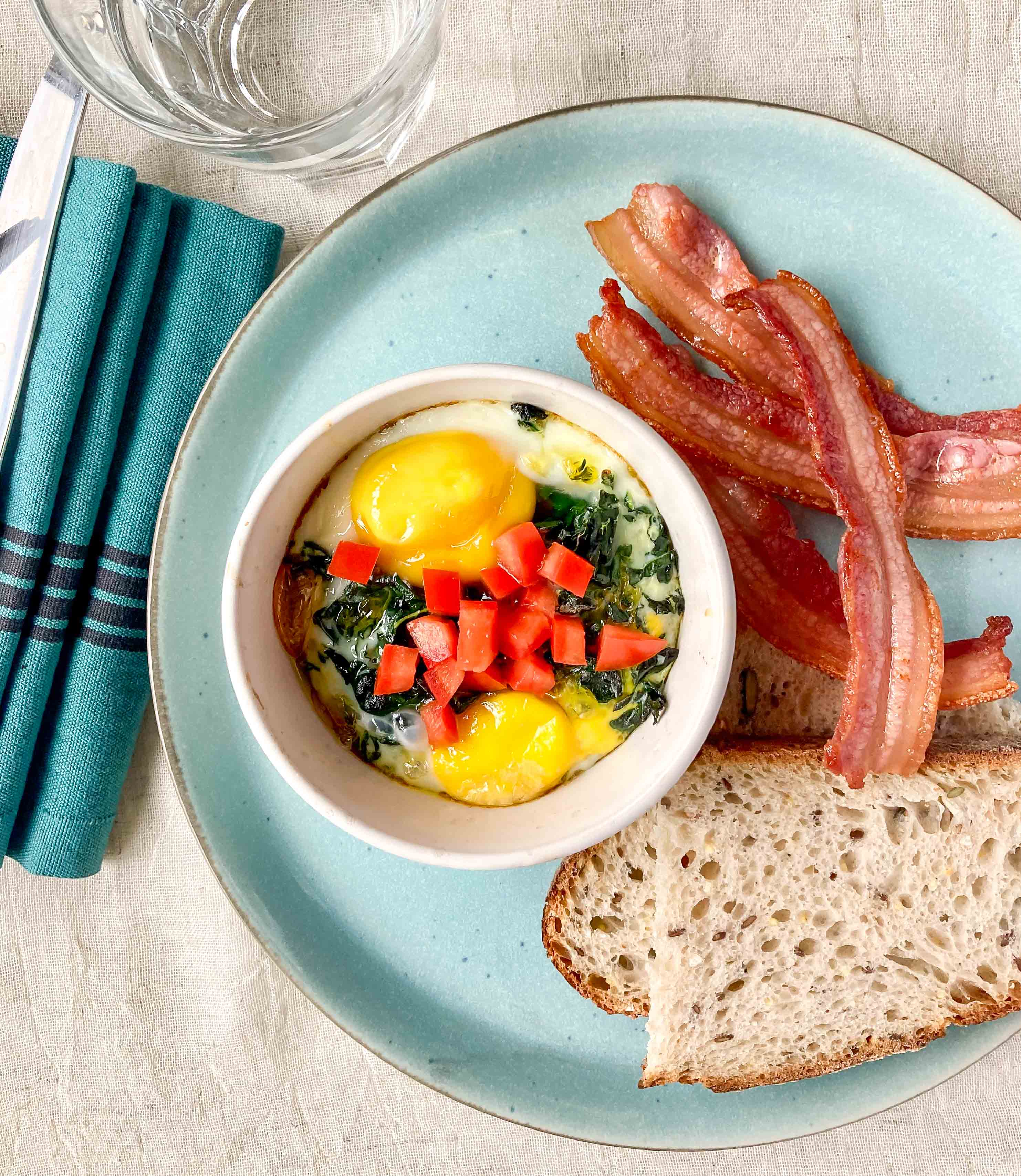 Baked Eggs Ingredients
4 eggs
1 tomato, sliced
1 small handful of kale, blanched and chopped
2 slices of sourdough or gluten-free bread
6 slices of bacon (optional)
1 tablespoon of olive oil
Baked eggs with tomato and kale FODMAP content

Method
Preheat the oven to 180C
Coat 2 oven-proof ramekins with olive oil. Place some tomato and kale in the bottom of each ramekin. Break 2 eggs into each ramekin (Note: if using smaller ramekins use 1 egg). Place ramekins on a baking tray and bake for 10 to 15 minutes until the eggs are just set.
While the eggs are in the oven fry the bacon in olive oil.
When the eggs are ready season them with salt and pepper. Serve with sourdough and bacon.
FoodMarble AIRE is the world's first personal hydrogen breath tester. It is a pocket-sized breath analysis device. It helps people with chronic digestive issues determine the foods that work best with their digestive system.
Read user reviews of FoodMarble AIRE on Trustpilot 
To learn more about FoodMarble, visit foodmarble.com or follow us on our social media channels