This noodle soup is a great recipe to have on-hand for a quick low FODMAP lunch, or an impressive starter!
Chicken, tofu and spinach noodle soup recipe
Difficulty: Easy
Prep/cooking time: 30 minutes
Serves: 2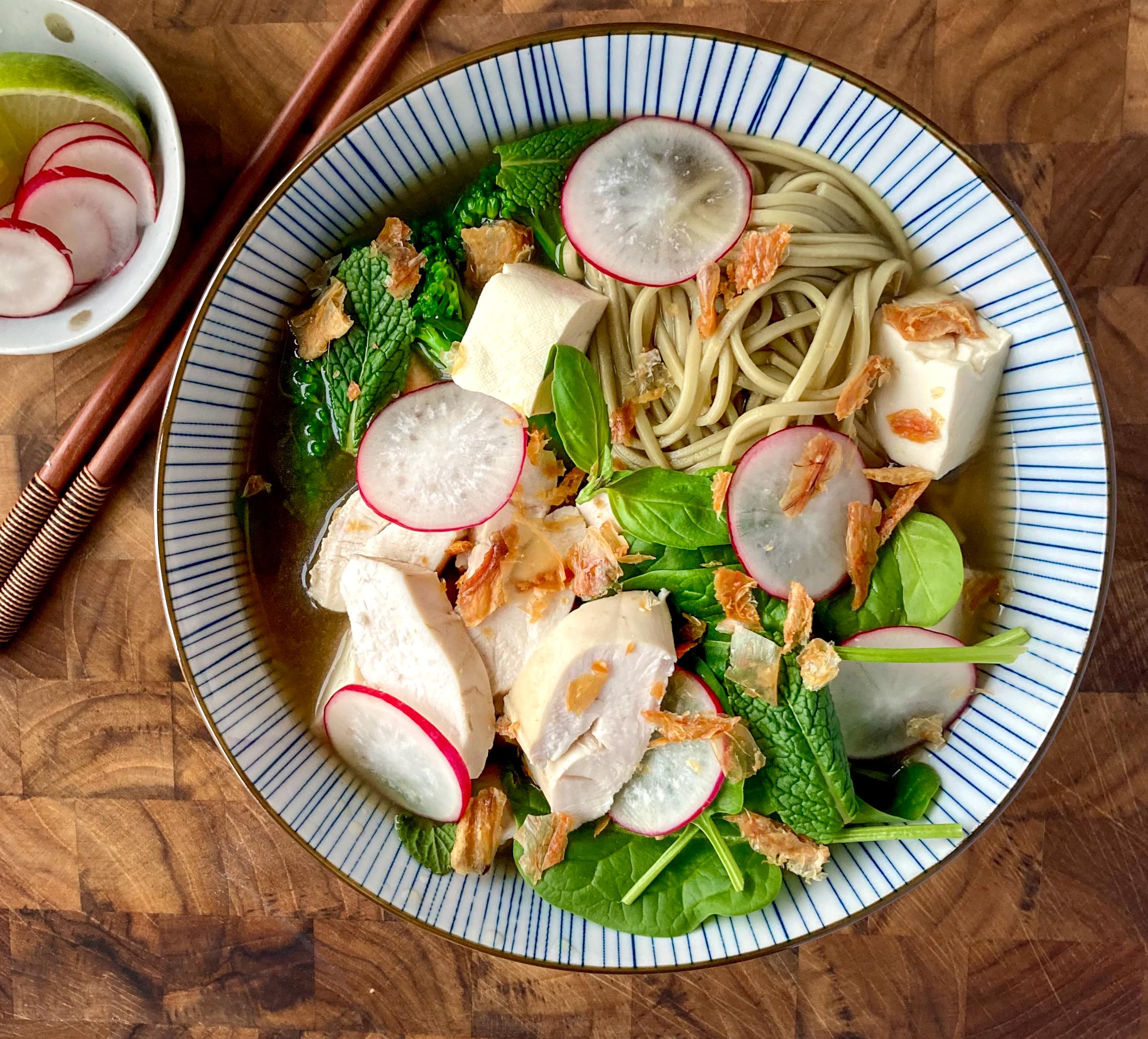 Noodle Soup Ingredients
2 chicken breasts, thinly sliced
100 grams firm tofu, cubed
150 grams rice noodles
500 ml good quality low FODMAP canned chicken stock
50 grams spinach
40 grams ginger, unpeeled thickly sliced
1 stalk lemongrass, halved
2 tablespoons fish sauce
1 tablespoon soy sauce or tamari
2 star anise
1 small handful basil, leaves picked
1 small handful mint, leaves picked
4 radishes, thinly sliced
Lime wedges to serve
Noodle soup FODMAP content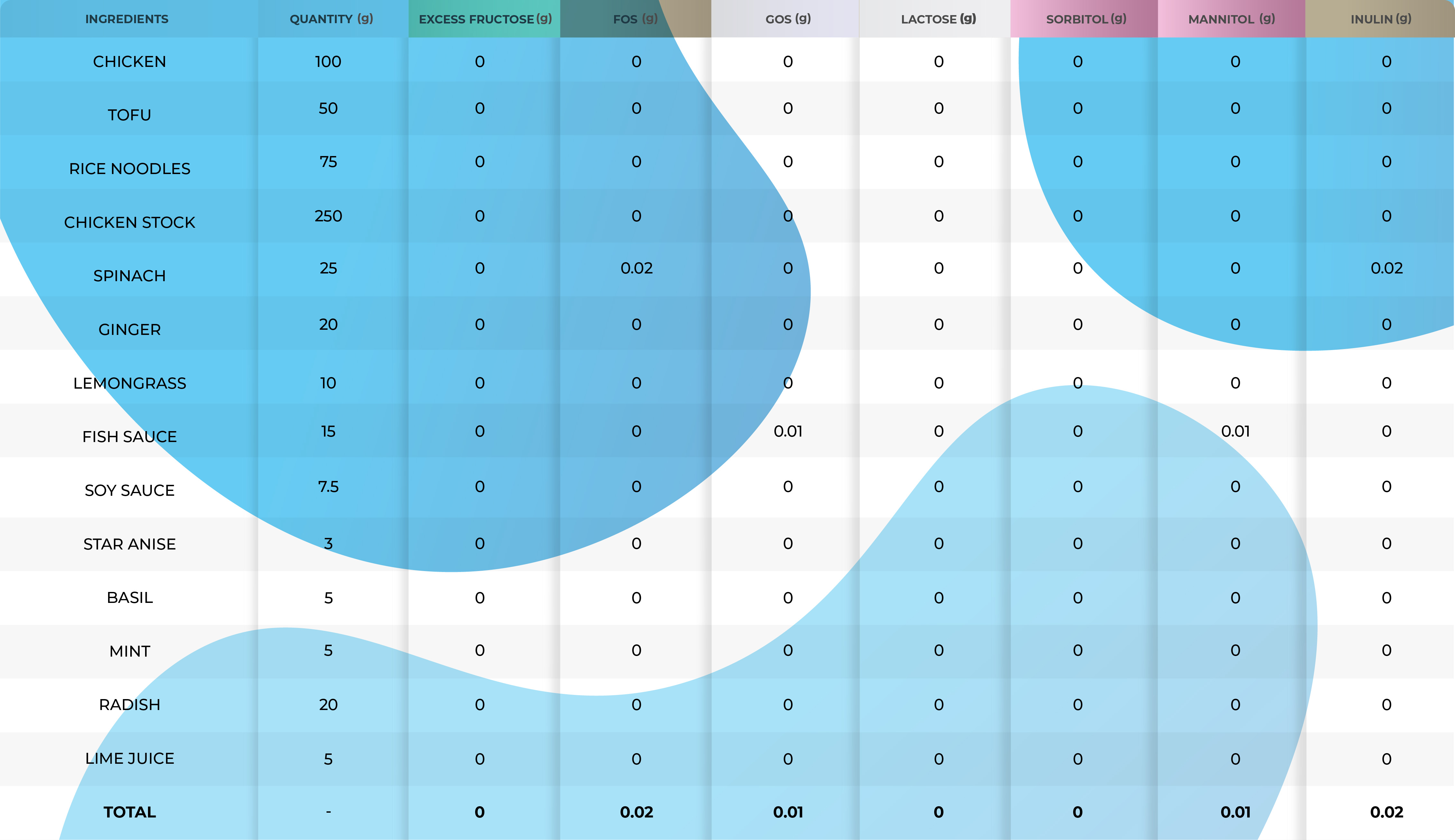 Method
Put the chicken stock, ginger, lemongrass and star anise in a saucepan.
Bring to a boil and then turn down to a simmer. Add the chicken to the stock and simmer until cooked (4-5 minutes).
Remove the chicken with some tongs and set aside.
Add the noodles and simmer until cooked (usually around 6 minutes).
Once the noodles are cooked remove the lemongrass, ginger and star anise.
Add the soy and fish sauce. Add the cooked chicken, spinach and tofu.
Divide between 2 bowls and top with the herbs and radish.
FoodMarble AIRE is the world's first personal hydrogen breath tester. It is a pocket-sized breath analysis device. It helps people with chronic digestive issues determine the foods that work best with their digestive system.
Read user reviews of FoodMarble AIRE on Trustpilot 
To learn more about FoodMarble, visit foodmarble.com or follow us on our social media channels