This recipe has been shared with us by Gavin Murray, to share with all of you! Gavin is a chef based in Cork, Ireland who is passionate about making low FODMAP food tasty. Thanks Gavin! Check him out on Instagram 
This recipe is a revelation and just so quick to prepare! The best thing about it from a low-FODMAP point of view, is that there is virtually no tweaking necessary. The only tweak needed is to use only the green tops of the spring onion as the white parts (bulb) contain high amounts of inulin.
A Chinese classic that is naturally low-FODMAP!
The marriage of a mere handful of ingredients is truly amazing. It's so simple to put together and deliciously light and healthy. Steaming is a wonderful cooking process associated with Chinese cuisine, among others. It's a fantastic way to cook something as delicate as fish. It locks in flavours, colours and nutrients and is so simple to do. I'm using hake fillets but any other firm white fish would suit too.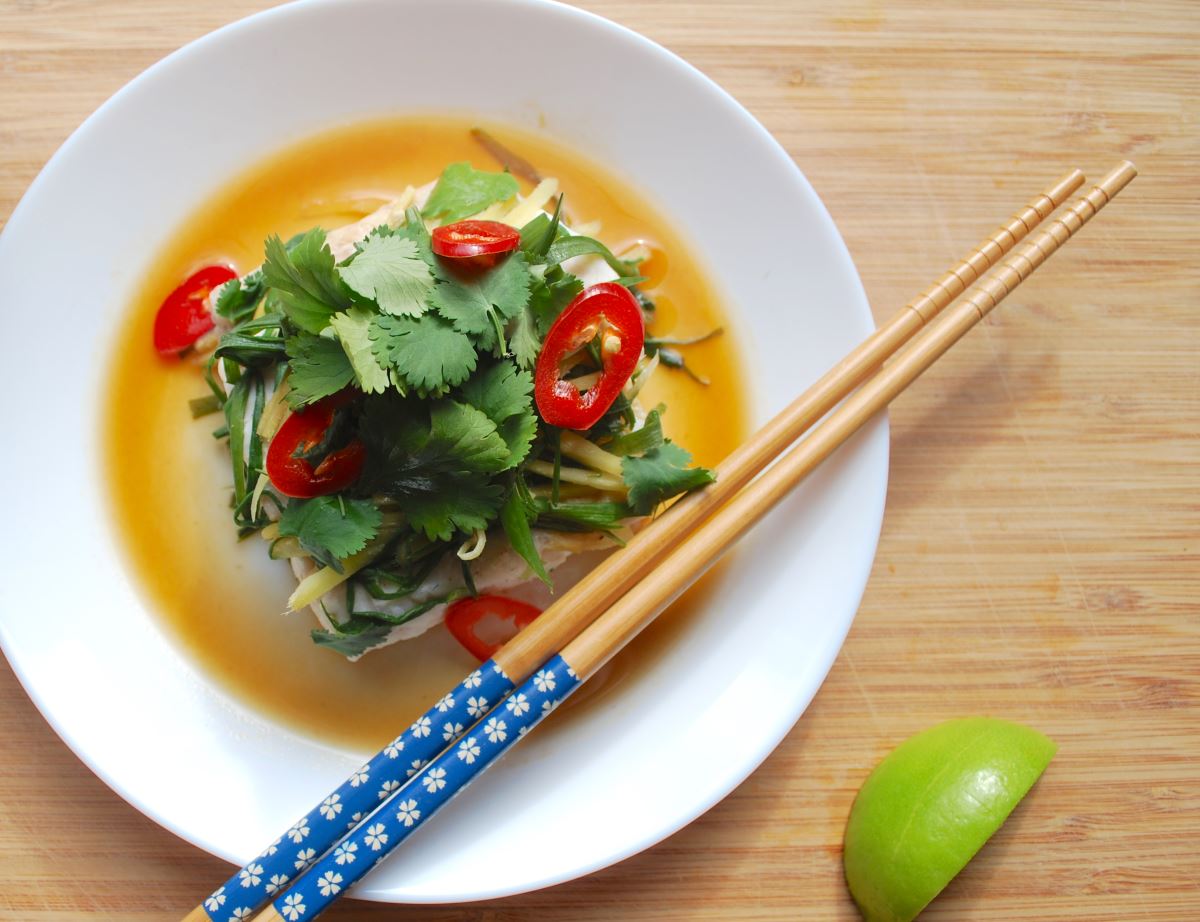 Recipe
Difficulty: Easy
Prep/ cooking time: 20 minutes
Serves: 2
Ingredients
For the Steamed Fish
2 hake fillets (150g each) boned with skin on
2 tablespoons of 1 inch long pieces of ginger julienned
8 spring onion tops (green parts only) cut into 3-inch lengths and then julienned
Sauce
2 tablespoons light soy sauce
5 teaspoons sugar
1 teaspoons sesame oil
Juice of 1/2 a lime
Garnish
Big handful of fresh coriander leaves
1/2 red chilli sliced diagonally (optional)
Method
Pat the fish dry with kitchen paper and season with salt and pepper. Set aside
I'm using a conventional metal steamer. (A perforated metal pan that nests over a saucepan) Add 1 1/2 cms of boiling water to the bottom saucepan. Then fit the steamer over, making sure it doesn't come into contact with the water. Place the pan on a medium heat and bring the water to the boil.
Lay half of the spring onion and ginger in a pile at the bottom of the steaming pan. You are creating an elevation for the fish which ensures it doesn't stick and allows all the flavours to penetrate.
Place the fish on top. Flesh side up. Place the remaining ginger and spring onions on top of the fish. Now you're ready to steam.
Put the lid on the steamer pan. Steam for approx 10 minutes. The cooking time will vary depending on the thickness of the fillet. When cooked, the fish will change colour from translucent to white. You can check this by inserting a knife into the centre of the fish and gently parting the flesh. Once cooked, take out the fish taking care not to break it and place on serving plate.
For the sauce, in a small saucepan add soy sauce, sugar, sesame oil and lime juice. Heat this liquid gently stirring constantly just until the sugar has dissolved. Pour the finished sauce over the fish, garnish with a big handful of coriander, red chilli and serve with steamed rice.
Enjoy!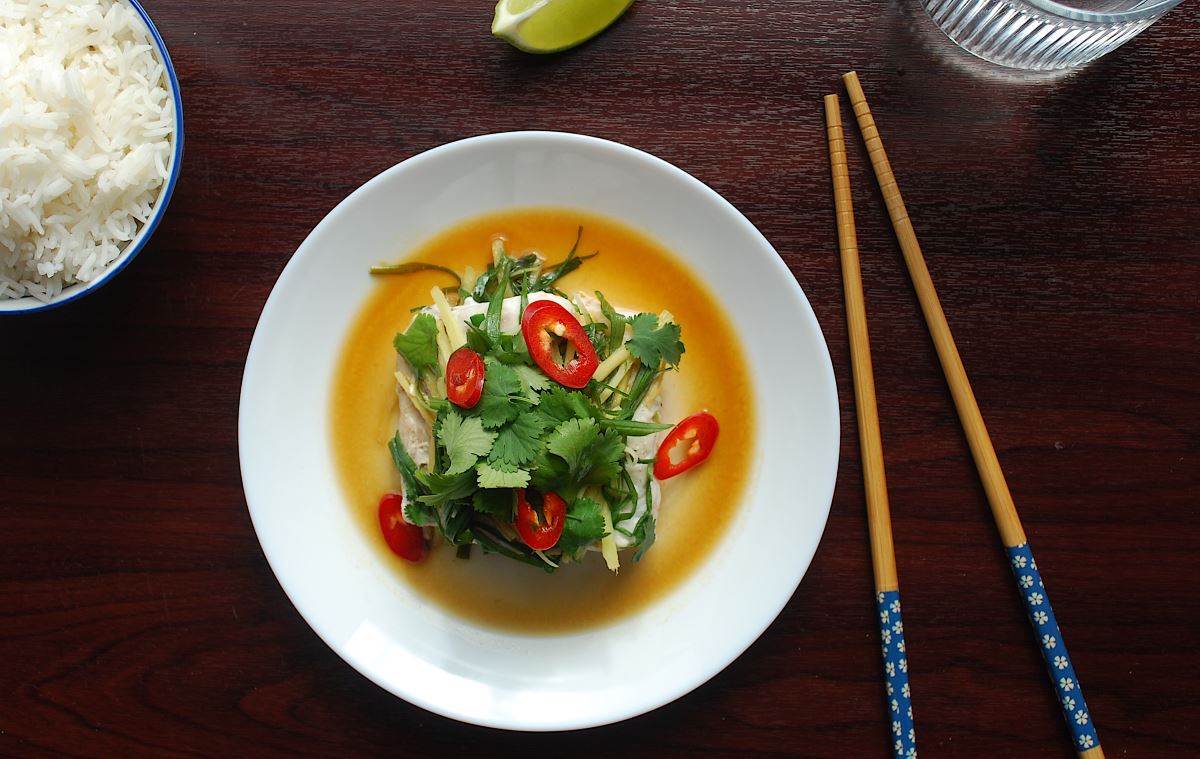 FoodMarble AIRE is the world's first personal hydrogen breath tester. It is a pocket-sized breath analysis device. It helps people with chronic digestive issues determine the foods that work best with their digestive system. To learn more about AIRE, visit www.foodmarble.com