Overnight oats are always a winner. They can be made in advance so are perfect for busy mornings or for when you're preparing your low FODMAP meals in advance. Another great perk is that they are versatile, you can chop and change your toppings and flavours so that you'll never get tired of them.
Overnight Oats Recipe
Difficulty: Easy
Prep/Cooking time: 10 minutes prep time, at least 5-6 hours soaking time
Serves: 3-4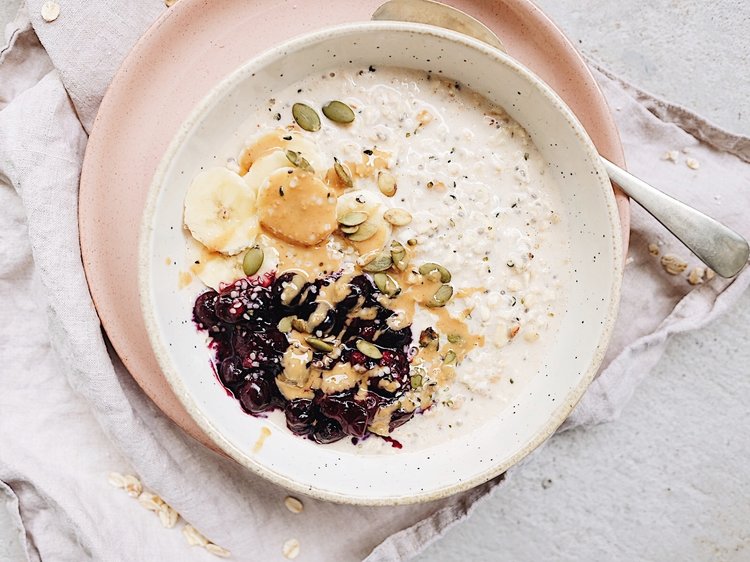 Overnight Oats Ingredients
For the oats:
100g oats (use gluten-free or quinoa flakes)
200ml almond milk or soy milk (made from soy protein, not soy bean)
3 tbsp chia seeds
2 tbsp peanut butter
1 tbsp maple syrup
Toppings for each serving:
1 small unripe/green banana (under 100g)
10g hemp seeds
10g pumpkin seeds
20g blueberries (fresh or frozen)
Overnight Oats FODMAP content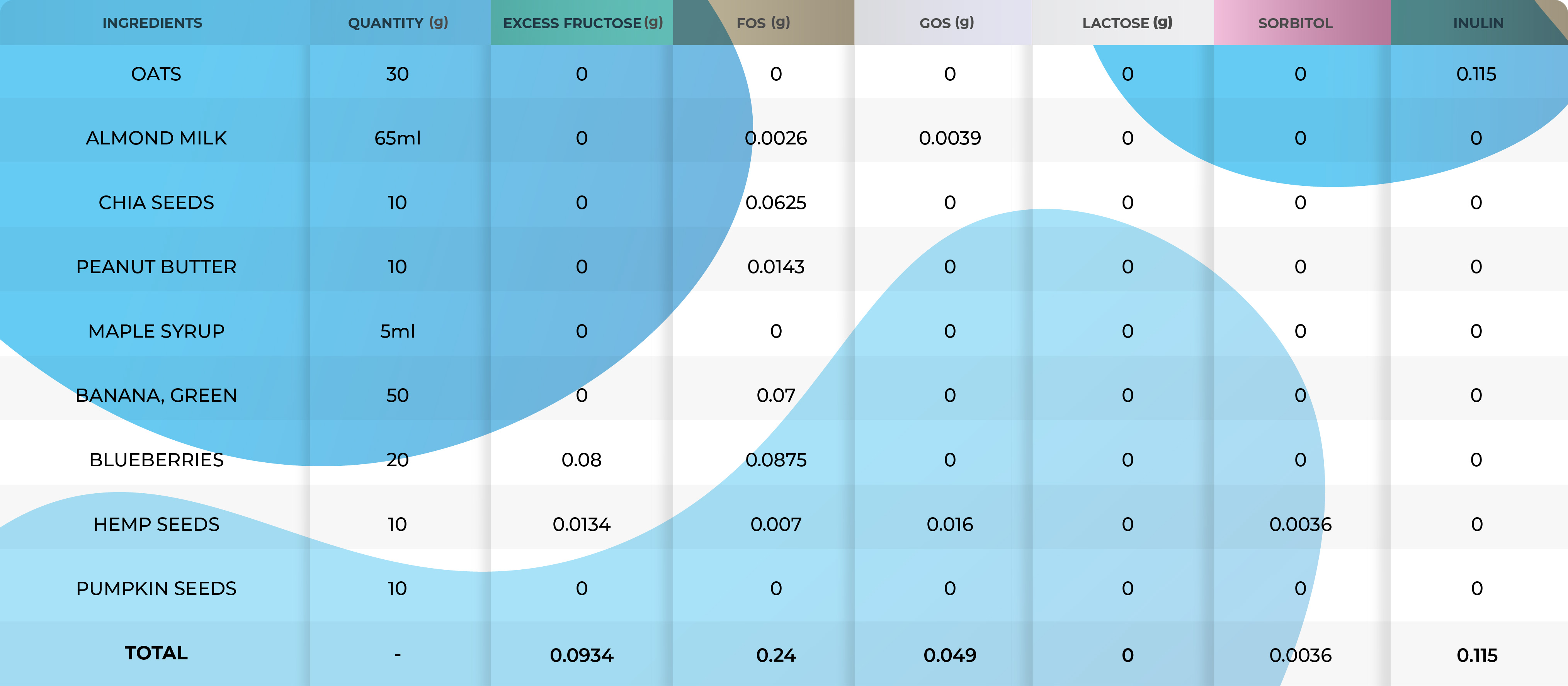 Method
Combine all of the ingredients (except for the toppings) in a jar or a sealed container and mix well.
Leave to set in the fridge overnight (or for at least 5-6 hours) — you can add your favourite toppings when you're ready to eat.
If you enjoy this recipe then feel free to play around with different toppings. Some other ideas include are kiwi, passionfruit, rhubarb, cranberries, cacao powder, pecans, almonds or macadamia. Make sure to always check what is considered a low FODMAP portion.
FoodMarble AIRE is the world's first personal hydrogen breath tester. It is a pocket-sized breath analysis device. It helps people with chronic digestive issues determine the foods that work best with their digestive system.
Read user reviews of FoodMarble AIRE on Trustpilot 
To learn more about FoodMarble, visit foodmarble.com or follow us on our social media channels