Want a quick and tasty dessert to keep your guests hoppin'!? We got your back with some (wal)nutty chocolate brownies! It's easy to make and you can also pair with some low FODMAP vanilla ice cream to get some ethereal satisfaction!
No. of pieces: 20
Time: 40 mins
Difficulty: Easy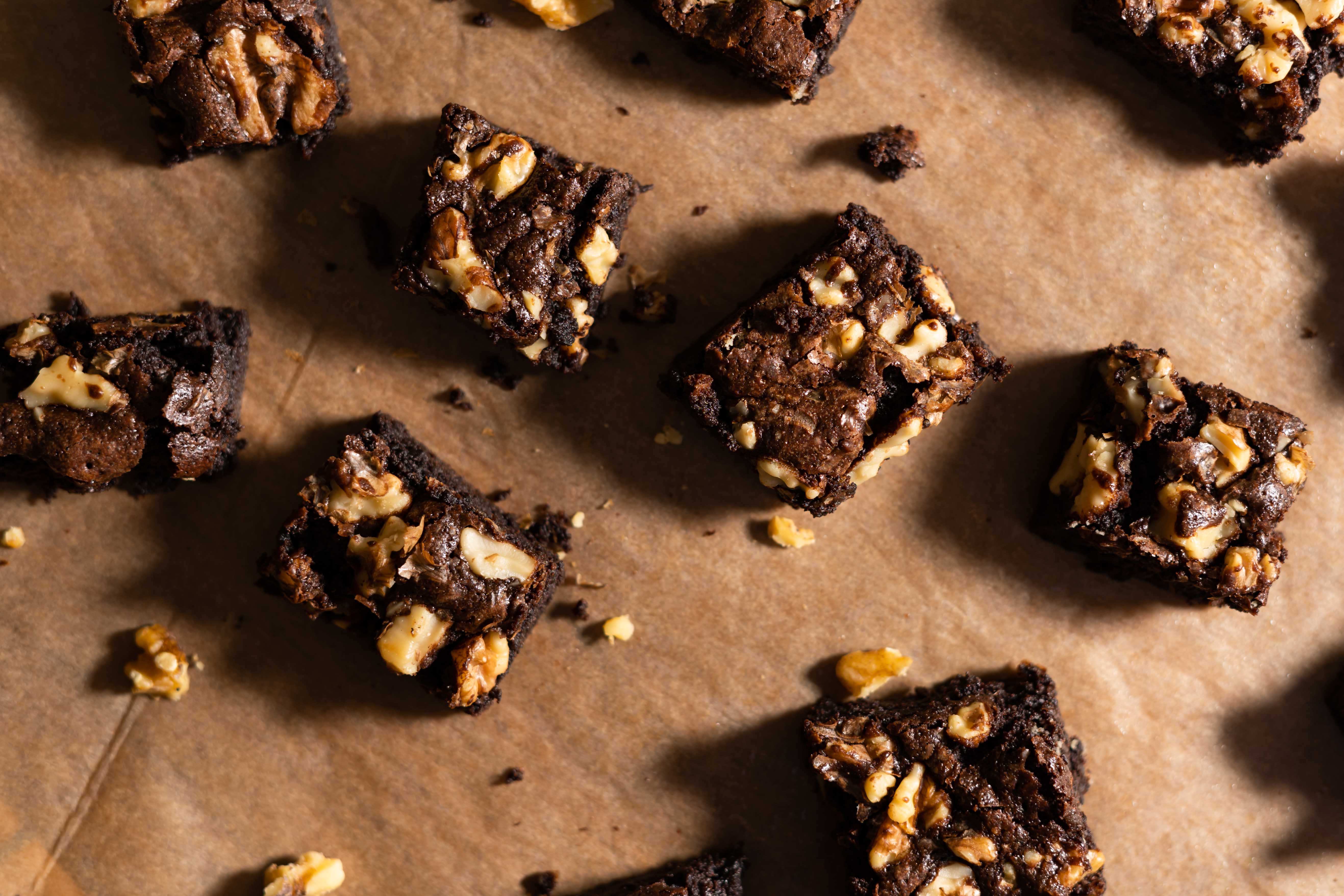 Walnut Brownies
Ingredients
½ cup (73g) All-purpose gluten free flour

 1.5 teaspoon (8.5g) Baking powder

½ teaspoon salt

1 cup (226g) dark chocolate 60% cocoa mass

85g 100% cocoa/ unsweetened chocolate 

235g

 

unsalted butter

1 cup (198g)

sugar

4 large eggs

1 tablespoon vanilla extract

2 teaspoons instant coffee

⅔ cup (75g) walnut or pecan nut (optional)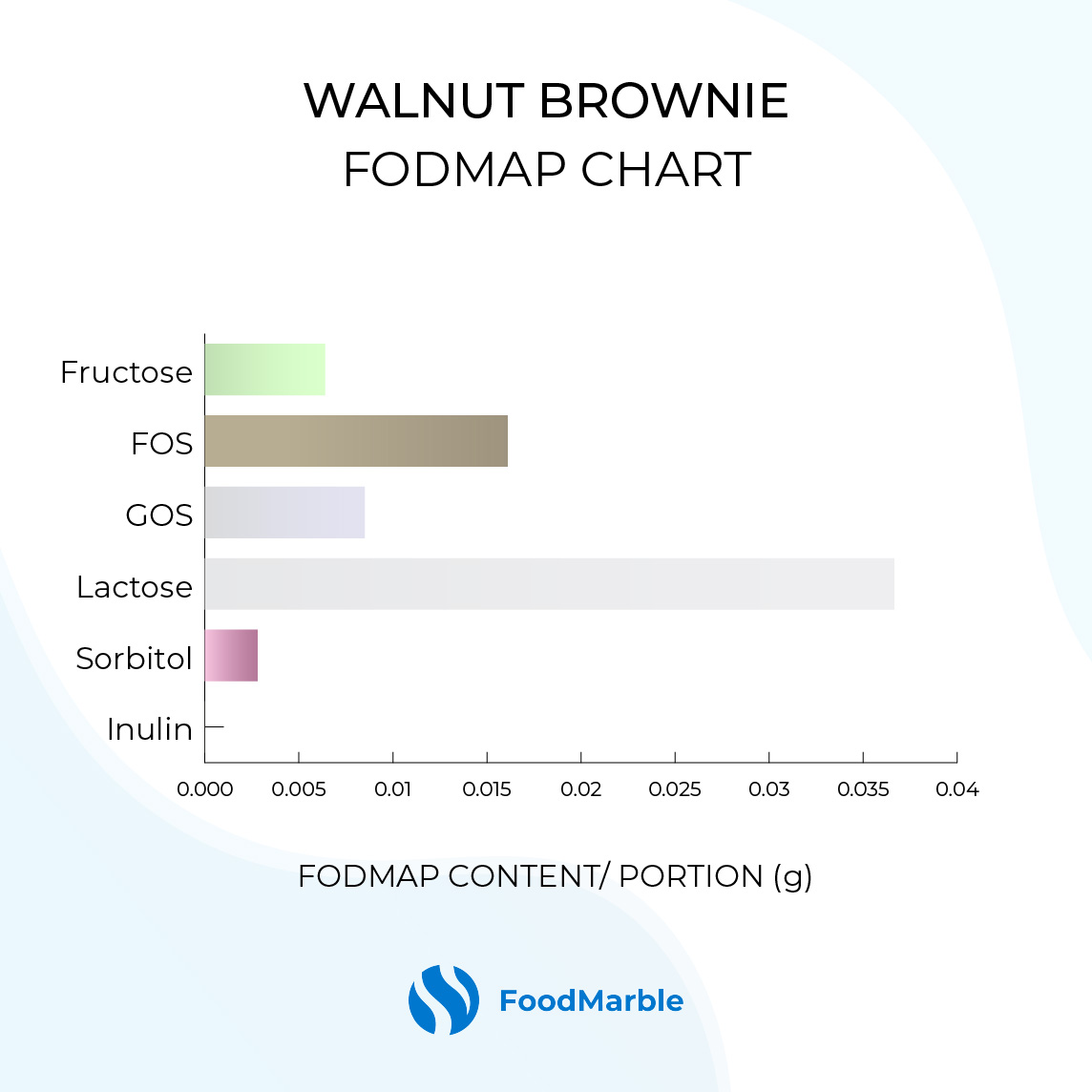 Method
Preheat the oven to 350°F/180°C. Line a 13 by 9-inch (33 cm by 23 cm) baking pan with parchment paper or aluminum foil then coat with butter and set aside.

Mix the flour, baking powder and salt together in a large bowl to aerate and combine and set aside.

Melt the butter, (235g) chopped dark chocolate and (85g) 100% cocoa/unsweetened chocolate in a bowl over simmering water or in a microwaveable bowl. Stir until smooth and combined. Cool to lukewarm.

Toast the walnut/ pecan nuts lightly.

In a large bowl, gently whisk together the (1 cup)sugar, (4)eggs, (1 tbs)vanilla and (2 tsp)coffee. 

Gently whisk the lukewarm chocolate mixture into the egg mixture then fold in the dry mixture just until a few floury streaks remain. 

Scrape batter into prepared pan. Scatter the toasted nuts over the batter. Use a small offset spatula or a spoon to press them down into the batter a little bit. 

Bake for about 25- 30 minutes, rotating pan front to back once during baking

Check if it's baked right by inserting a toothpick in the middle, it needs to come out moist with crumbs clinging. Do not over bake. Cool on rack. 

Cut into pieces with a hot knife. Clean knife after each cut.

Enjoy!
FoodMarble AIRE is the world's first personal hydrogen breath tester. It is a pocket-sized breath analysis device. It helps people with chronic digestive issues determine the foods that work best with their digestive system.
Read user reviews of FoodMarble AIRE on Trustpilot 
To learn more about FoodMarble, visit foodmarble.com or follow us on our social media channels