This is the first in a short series of blogs outlining the exciting things we learned at the different Gastroenterology Conferences we attended this year! Keep an eye on our blog and our social media to catch the rest in the series!
2019 has been good so far for the FoodMarble Clinical Team. We were very lucky to attend some of the best gastroenterology conferences both here in Europe (Breathomics, Manchester and the British Society of Gastroenterology (BSG) Annual Meeting, Glasgow) and the US (Digestive Disease Week (DDW), San Diego).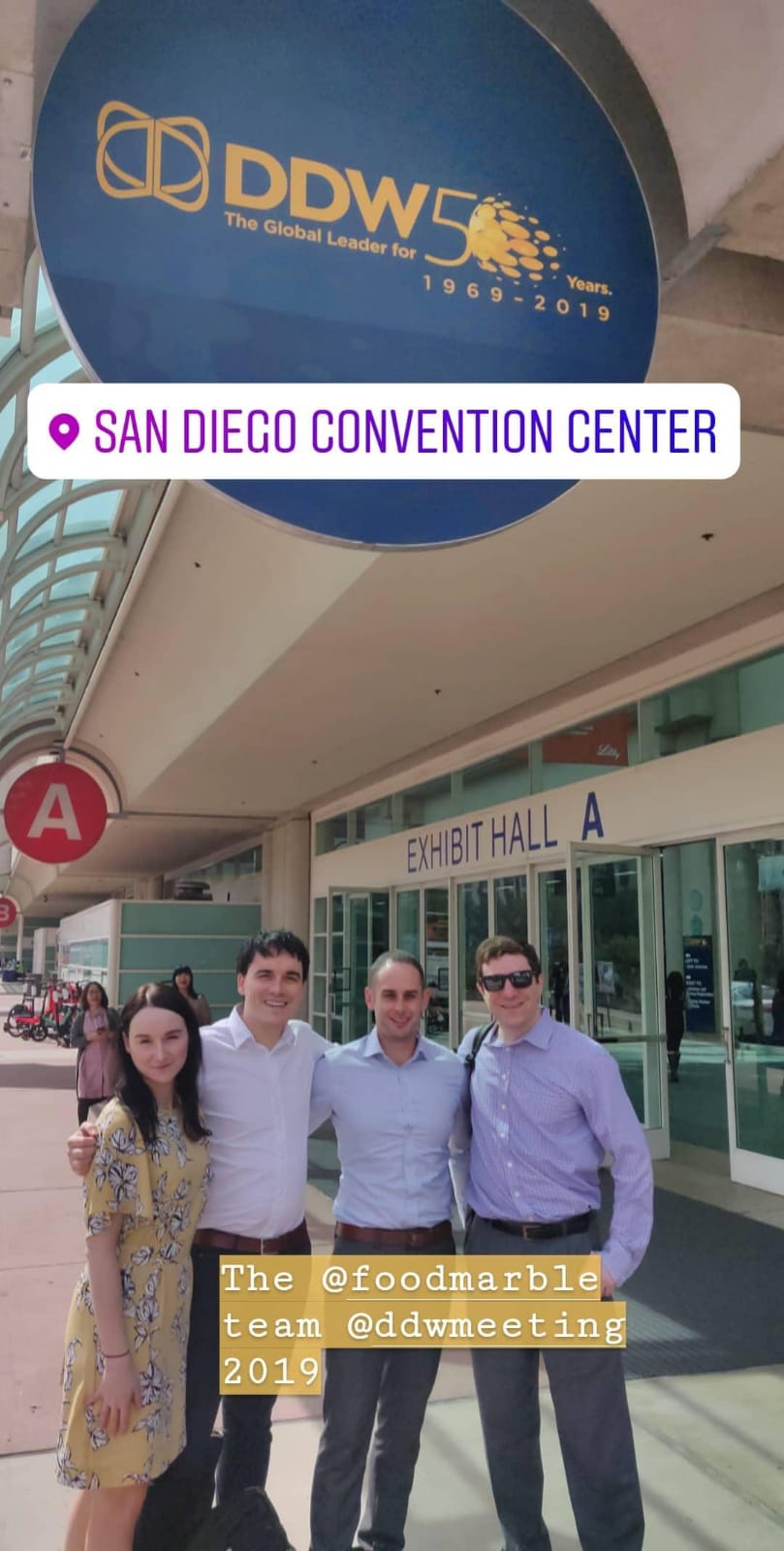 On top of all that, we also presented our validation study of the FoodMarble AIRE breath tester at the BSG 2019 Annual Meeting. The study was very well received and our poster was selected by the judges as the best in our section, which we were absolutely thrilled about!
We learned so much at these conferences that we wanted to share a number of blog posts covering some of the most interesting and relevant research for patients suffering with IBS and other FGIDs (Functional Gastrointestinal Disorders).
Our award winning poster at the BSG Annual Meeting in Glasgow!
Diet and IBS by Dr William Chey (DDW 2019)
The Low FODMAP Diet works well in many but not all
At DDW, we attended a number of great talks presented by Dr Chey (Michigan Medicine), and we felt there was a really clear message. The idea of taking a more holistic approach to managing your IBS symptoms, with a key focus on diet, is something that we are really interested in. The Low FODMAP diet (LFD) has been clinically shown to help alleviate IBS symptoms in 50%+ of patients. A lot of the research to date focuses on the elimination phase only but more research is needed, looking more closely at both the reintroduction phase and the personalisation phase of the diet. Also, the idea of being able to predict who will respond to the diet has been shown to have potential by a number of research groups, who looked at the composition and functional contents of the gut microbiome.
What if FODMAPs aren't the trigger?
If the Low FODMAP Diet works well in at least half of patients with IBS, what about the rest? Well, another interesting topic discussed by Dr Chey was Congenital Sucrase Isomaltase Deficiency (CSID), an inherited disorder, where a person may have reduced ability to break down sucrose and dietary starch.
These undigested carbohydrates can accumulate in the colon, triggering IBS-like symptoms. This is an underdiagnosed condition, with overlapping symptoms with patients who have diarrhea predominant IBS (IBS-D). The sucrose breath test can be used to determine if you have an issue with digesting sucrose, based on an increase in colonic fermentation (increased gas production) and whether you experience moderate to severe gastrointestinal symptoms within a number of hours. Please consult with your doctor if you suspect that you may have an issue with the digestion of sucrose.
Prebiotics have an important role in the management of IBS
Another fascinating idea is the use of supplementation rather than dietary restriction. This could include a prebiotic fiber, in particular Bimuno GOS. One study took two groups of volunteers, and fed one group the Mediterranean diet plus the prebiotic, GOS (prebiotic group), and the other group was fed the Low FODMAP Diet (LFD group).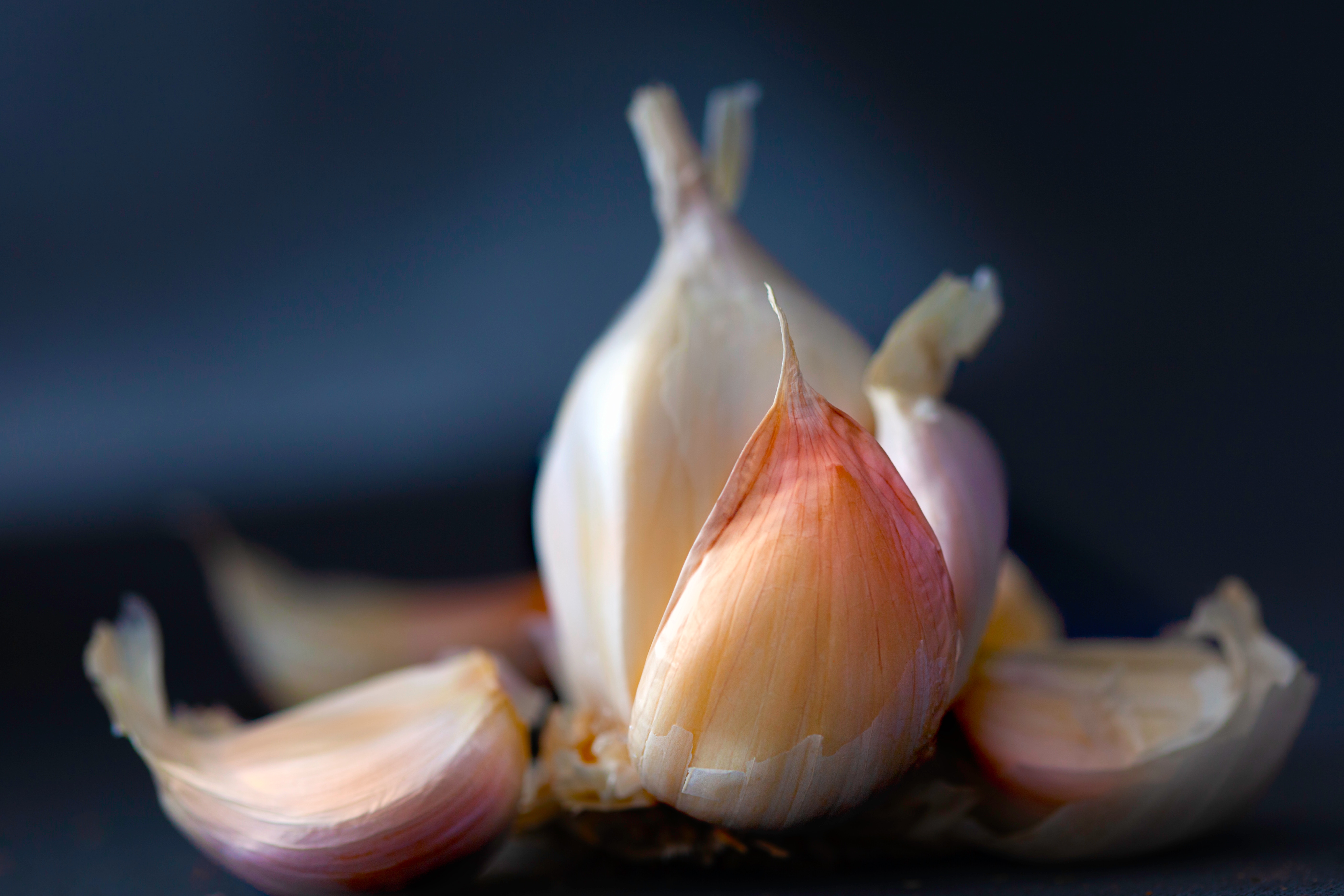 Interestingly both diets resulted in a similar reduction in clinical symptoms, however the LFD group saw reduced numbers of Bifidobacterium species (probiotics) and increased amounts of Bilophila wadsworthia (linked to inflammation). This correlation was actually the opposite for the prebiotic group (i.e. they saw an increase in the numbers of Bifidobacterium species and a reduction in the numbers of Bilophila wadsworthia). This emphasizes the importance of moving from the elimination phase of the Low FODMAP Diet to the reintroduction phase as soon as possible. If you don't experience adequate symptom relief within a number of weeks, maybe the Low FODMAP Diet is not the correct management strategy for you. Another important finding came once the participants stopped their intervention (LFD or Prebiotic). The LFD group started to experience symptoms immediately, whereas, interestingly symptom relief appeared to remain in the prebiotic group. This would suggest that intermittent prebiotic use may be a reliable alternative to dietary restriction (or even used in conjunction with a modified diet) to help manage your IBS symptoms.
Glutamine supplementation could work well for certain patients
Have you ever tried using glutamine as a supplement? Well, some studies suggest that it may work well for a subset of patients who developed IBS-D after gastroenteritis. These patients appear to have increased permeability after an enteric infection. Did you know that 1-in-10 people get PI-IBS (post infectious IBS) after gastroenteritis (food poisoning)?
In one study, the participants were given oral L-glutamine for 8 weeks and were compared to a placebo group. Nearly 80% of patients experienced a reduction in symptoms, improvements in daily bowel movements and intestinal permeability appeared to be normalized. This study was relatively small, but the results are very promising. Further studies are needed but we are excited to see the results.
Check back shortly for another update from our conference attendance!
Podcast Interview from DDW
We met with Jeffrey Roberts, founder of the IBS Patient Support Group while we were at DDW. Listen below to myself and FoodMarble CEO Aonghus chatting to him!
FoodMarble AIRE is the world's first personal hydrogen breath tester. It is a pocket-sized breath analysis device. It helps people with chronic digestive issues determine the foods that work best with their digestive system. To learn more about AIRE, visit www.foodmarble.com